St John's Church, Flixton, is a Church of England parish church in Irlam Road, Flixton, Manchester.
---
Services in our church building are held every Sunday

and some Thursdays: see 'Calendar'
Our 'Online Church' is also available for all (you can click HERE to go straight to it)
FOR INFORMATION ON WHAT TO EXPECT WHEN YOU COME TO SERVICES AT ST JOHN'S, PLEASE CLICK HERE
---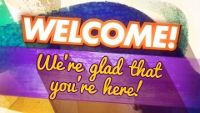 IF YOU WOULD LIKE TO GET IN TOUCH WITH US AT ST JOHN'S, PLEASE CLICK THE BUTTON AND USE THE FORM. YOU DON'T HAVE TO GIVE YOUR ADDRESS, BUT YOU COULD LEAVE A MESSAGE IN THE ADDRESS BOX INSTEAD.
---
ABOUT US AND WHO'S WHO, click here
---
ST JOHN'S PRE-SCHOOL - for contact information, click here
---
Find us here (postcode M41 6AP):